Job Expired

This posting has expired and applications are no longer being received and this job does not show up on the main job list.
| | |
| --- | --- |
| Position Type: | Full-time |
| Location: | London, ON |
| Date Posted: | Aug 31, 2020 |
| Experience: | 5 Years |
| Education: | University Degree |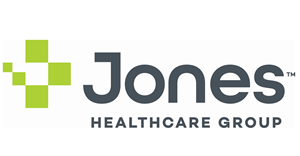 Job Description
About Jones Healthcare Group
Jones Healthcare Group is a world-class provider of advanced packaging and medication dispensing solutions. With over 100 years serving health and wellness markets, the privately held company is moving through an aggressive growth strategy with plans to invest $20 million into the business over the next two years.   
"Over a century ago, Jones provided apothecary packaging to help pharmacists safely dispense medication to patients," says Ron Harris, President & CEO at Jones. "One thing has never wavered since our beginning: we have always been focused on wellness. It's in our DNA."   
Through its three business units—Cartons & Labels, Pharmacy & Medication Adherence and Packaging Services—and its two European subsidiaries Venalink UK and Venalink Spain, the company brings a unique expertise across health sectors to its customers. And, with a continued vision to advance healthcare with progressive packaging platforms, Jones puts consumer well-being first while responding to evolving market needs.   
For more information, please visit www.joneshealthcaregroup.com.     
Summary of position
The Director, Packaging Design Engineering is responsible for the successful realization of product ideas within the Cartons & Labels Business Unit. Through leadership of the prepress design team, the structural & die design team, new product development and technical project management, this role is responsible for packaging design and development execution.   
If you love
to create and evolve customer product  requests into design and manufactured products, then this role will be of interest.    
If you get excited
about research, design and commercializing innovative product platforms suitable for cross-market applications through working with Business Development and Market Intelligence, then keep reading.
If you are a natural
leader, detail-oriented and able to manage projects against tight timeframes, then this position is for you.    
Here are some the different activities you'll be asked to do: 
Work as part of the Business unit lead team to develop and implement strategic plans focused on differentiation.
Lead product upgrades, design optimization and materials/process substitutions supporting margin and efficiency improvements to ongoing business.
Scout, identify and support adoption of new process technologies supporting business evolution.
Scout, identify and support development of materials sourcing working with supply chain.
Individual Project management ensuring development rigour, scheduled project completion and budgetary control working with Quality, Operations and Supply Chain.
Develop and update technical processes, systems and capabilities to optimize development cycles.
Represent Jones and the business unit with technical expertise supporting the business.
Establish and maintain external networks for information gathering, insight.
Establish and maintain internal and external testing and evaluation capabilities to enable  proof of functional performance, quality and usability.
Support Market Communications and business development in creation of commercial materials and go to market activities. 
If you've got: 
Packaging Engineering degree (BS) plus at least  5-7  years applicable work experience.
Functional and technical leadership of systems, processes and people including development and ongoing management.
Healthcare consumer goods/Food packaging design and development experience desired.
Experience with design and development of innovative packaging solutions  including familiarity with current software and design tools.
Experience of commercialization and transition to manufacture including specifications, quality and operational metrics.
Good understanding of the technical aspects of packaging including different materials, equipment, testing and processes.
Ability to prioritize against business initiatives.
Ability to manage multiple projects and tasks simultaneously.
Demonstrated capability to innovate.
Identification of critical requirements with respect to safety, performance & regulatory and Form, Fit & Function.
Design review & Technical guidance to the team. 
We'd like to hear from you! 
Please forward your cover letter and resume to
deborah.ward@joneshealthcaregroup.com
. While we thank all candidates for their interest, only those selected for an interview will be contacted.   
As part of our commitment to accessibility for all persons with disabilities, Jones Healthcare Group will, upon the request of the applicant, provide accommodation during the recruitment process to ensure equal access to applicants with disabilities. Please contact the Jones Human Resources department at
519.451.2100
about your needs, and we will consult with you to ensure suitable accommodation is provided.   
For all feedback on equity and accommodation needs, please also contact the Human Resources department.