Job Expired

This posting has expired and applications are no longer being received and this job does not show up on the main job list.
| | |
| --- | --- |
| Position Type: | Full-time |
| Location: | London, ON |
| Date Posted: | Aug 31, 2020 |
| Experience: | 5 Years |
| Education: | University Degree |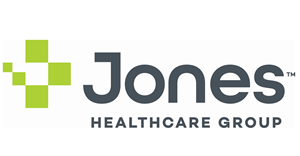 Job Description
About Jones Healthcare Group
Jones Healthcare Group is a world-class provider of advanced packaging and medication dispensing solutions. With over 100 years serving health and wellness markets, the privately held company is moving through an aggressive growth strategy with plans to invest $20 million into the business over the next two years.   
"Over a century ago, Jones provided apothecary packaging to help pharmacists safely dispense medication to patients," says Ron Harris, President & CEO at Jones. "One thing has never wavered since our beginning: we have always been focused on wellness. It's in our DNA."   
Through its three business units—Cartons & Labels, Pharmacy & Medication Adherence and Packaging Services—and its two European subsidiaries Venalink UK and Venalink Spain, the company brings a unique expertise across health sectors to its customers. And, with a continued vision to advance healthcare with progressive packaging platforms, Jones puts consumer well-being first while responding to evolving market needs.   
For more information, please visit www.joneshealthcaregroup.com.     
Summary of position
The Director, Finance is responsible for generating the timely and accurate reporting for our Cartons & Labels business unit financial activities. This  includes internal reporting and analysis of financial results; coordinating the business unit component of the audit of the financial statements and tax return filings; coordinating the preparation of the annual and long-term financial budgets and forecasts, working capital management, ROI analysis on recommended capital expenditures, safeguarding of company assets, and compliance with regulatory and legal requirements and related reporting.   
This role, reporting to the Senior Vice President of the business unit is critical in providing financial analysis and operational insights to the leadership team to optimally manage the business.   
If you love
crunching numbers and generating required reporting; an excel guru, then this opportunity is likely for you.   
If you get excited
about generating insights from finance and operational reporting that leads to business improvement and better decision making, then keep reading. 
 
If you are a natural
at partnering with a leadership team and supporting them to move the business forward by leveraging your talents as a financial expert, then this position is for you.   
Here are some the different activities you'll be asked to do: 
Ownership of and responsibility for creating and managing the financial statements of the business unit in accordance with Generally Accepted Accounting Principles.
Preparation of  monthly, quarterly and annual financials and budget management and forecasting.
Ensure sound processes are in place for working capital management, including:

Monitoring of raw material, work in process and finished good inventory levels,
Establish systems to ensure all billings and collections are completed in a timely and accurate manner, and
Monitoring aged assets and recommending actions to convert to cash.

Ensure complete and accurate cost accounting records are maintained for the business unit and that unusual or material variances are acted upon to ensure reported costs and margin levels are accurate.
Work closely with Sr. V.P., Cartons & Labels on key strategic initiatives and proactively participate and support corporate and divisional strategic goals and directions.
Provides business insight through financial analysis to assist in operational effectiveness.
Review of product line financial statements and financial reports for  completeness and accuracy.
Develop internal systems to track key performance metrics as determined in conjunction with the Sr. V.P., Cartons & Labels.
Responsibility for the completeness and accuracy of financial information included in capital investment requests including return on investment calculations for all capital requests, vetting of all financial values, and review of financial assumptions for validity.
If you've got:
Postsecondary degree and professional accounting designation (CPA).
At least 5 years of experience in all facets of Finance & Accounting.
Manufacturing experience, it's an asset.
A knack for making the complex understandable, translating into actionable plans and, you're driven to support a business to achieve results.
We'd like to hear from you!
Please forward your cover letter and resume to
deborah.ward@joneshealthcaregroup.com
 before September 28, 2020. While we thank all candidates for their interest, only those selected for an interview will be contacted. 
As part of our commitment to accessibility for all persons with disabilities, Jones Healthcare Group will, upon the request of the applicant, provide accommodation during the recruitment process to ensure equal access to applicants with disabilities. Please contact the Jones Human Resources department at 519.451.2100 about your needs, and we will consult with you to ensure suitable accommodation is provided.   
For all feedback on equity and accommodation needs, please also contact the Human Resources department.