Job Expired

This posting has expired and applications are no longer being received and this job does not show up on the main job list.
| | |
| --- | --- |
| Position Type: | Full-time |
| Location: | London, ON |
| Date Posted: | Aug 24, 2023 |
| Experience: | 2 Years |
| Education: | High School Diploma |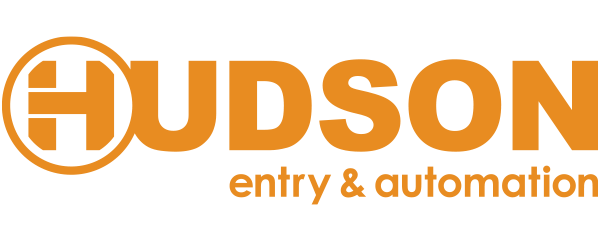 Job Description
Position: Locksmith Technician
Company: Hudson Entry & Automation
Location: London, Ontario
Type of Work: Full-time, Permanent
We are looking for a Locksmith Technician who will be an important function in the overall process of delivering the best service possible to our customers.
Hudson Entry and Automation provides access control, security solutions and service to our growing list of industrial, commercial, and institutional customers throughout Southwestern Ontario. Our focus at Hudson is on providing quality parking equipment, revenue control, sliding and swing gates, access control, and physical and electronic security. We supply solutions to our customers and bring innovative new ideas and superior products to your business. Our company features a wide range of manufacturers, suppliers and strategic partners to provide you with the best customized solution tailored to fit your needs and budget.
Learn more about us @ entryandautomation.ca
Responsibilities
Have a firm understanding of products you are installing or repairing so you are able to instruct customers on the use of the said product.

Be presentable, polite, and professional while interacting with any and all clients.

Cut keys.

Install, repair, adjust and replace locks.

Work on commercial and institutional locksets.

Install, program, and repair electronic lock systems, that may be controlled by access control.

Work with high-security locks.

Work with electronic security systems and access control.

Troubleshoot customer issues.

Work alone in a position of trust, with little or no supervision to get the job done.

Respond to emergency situations that could involve the police.

Answer emergency calls and respond within an hour.

Travel required with a company vehicle (to client sites as required).


 
Qualifications & Requirements
2+ years of Locksmithing experience

1+ years of Access Control or Security experience

High school diploma

Clear criminal record check

Locksmithing diploma or equivalent work experience

G-License and a clean driving record

Being available and adhering to on-call schedules (includes calls at any time of the night)

Weekend work

Shifts in the excess of 10+ hours

Evenings required

Must have town transportation to get to work as the location of the business is outside of public transportation routes


 
Physical Requirements
Standing for extended periods of time

Sitting while travelling for extended periods of time

Bending and stretching to accommodate tight and awkward workspaces

Lifting 50+ pounds

Repetitive tasks

Work in a myriad of locations – each with its own set of unique challenges and requirements


 
Working Conditions
Working outdoors in extreme weather conditions, including but not limited to:

Extreme Cold/Hot temperatures.

High winds.

Rain/sleet/snow


 
What We Offer
Engaging & supportive team dynamic

Competitive salary

Extended health care benefits

Dental benefits

Vision benefits

Company car

Overtime pay


 
How to Apply
If you are interested in applying for the position, please apply within and/or send an email with your resume and the title of the role in the subject line to: recruiting@ladderhr.ca
Hudson Entry and Automation values diversity. 
We're proud to be an equal opportunity employer and welcomes applicants from diverse backgrounds. If a job applicant requires an accommodation during the application or selection process, we will work with the applicant to meet the accommodation needs.
Ladder HR Solutions proudly serves companies across Canada. Our team are specialists in their areas of interest. Our passion is HR.