| | |
| --- | --- |
| Reference #: | 22676 |
| Position Type: | Part-time |
| Location: | London, ON |
| Date Posted: | Sep 01, 2021 |
| Experience: | 3 Years |
| Education: | University Degree |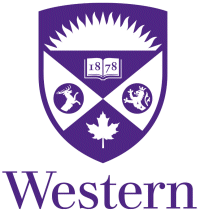 Job Description
Job Title:  Graduate Placement Coordinator & Program Support
Reference #: 22676
Faculty/Unit: Faculty of Health Sciences
Department: Arthur Labatt Family School of Nursing
Employee Group: Non-Union
Appointment Type: Contract
Appointment Status: Temporary Part-Time
Start Date: September 2021
End Date: August 2022
Hours per Week: 24
Hourly Rate: $29.00 to $40.00
About Western
Western University delivers an academic experience second to none. Western challenges the best and the brightest faculty, staff and students to commit to the highest global standards. Our research excellence expands knowledge and drives discovery with real-world application. Western attracts individuals with a broad world view, seeking to study, influence and lead an international community. Since 1878, The Western Experience has combined academic excellence with life-long opportunities for intellectual, social and cultural growth in order to better serve our communities.
About Us
The Faculty of Health Sciences (FHS) is a large, diverse, and comprehensive unit, comprised of six Schools (Nursing, Kinesiology, Health Studies, Physical Therapy, Occupational Therapy and Communication Sciences and Disorders), a large Interdisciplinary Graduate Program in Health and Rehabilitation Sciences and four Research Centres. The Faculty has more than 3,200 undergraduate students and more than 800 graduate students (200 PhD students).
The Arthur Labatt Family School of Nursing will educate nurses who are reflective practitioners and provide recognized leadership in nursing theory, research, practice, inter-professional health teaching and learning, and policy advancements.
Responsibilities
The Graduate Placement Coordinator & Program Support is responsible for coordinating student placements in the Nurse Practitioner program, onboarding students into graduate research placements, and providing support in Nursing graduate programs. In collaboration with the Nurse Practitioner Program Faculty Lead, the incumbent will solicit and secure placements each term as per course curriculum and will maintain strong and meaningful relationships with our clinical partners.  The incumbent will ensure that each student is appropriately matched with a clinical practice placement and that they have completed the necessary pre-placement and agency onboarding requirements.
Communication skills are important, and as the successful candidate will use email, phone and in-person/virtual meetings with students, instructors, clinical partners, and preceptors. The Placement Coordinator is the primary staff resource who ensures the students have a positive placement experience. The incumbent will ensure that the placement process is operating in the most efficient and smooth manner possible. Maintaining, developing and improving our usage of the clinical databases is an important task so that all confidential information is up to date and reflects the current clinical placements and associated information.
This role will also provide support to the Graduate Programs. Working closely with the Graduate Programs Assistant, the incumbent will have general knowledge of the graduate programs in Nursing and will provide administrative support throughout the year, especially during peak periods within the program.
Nurse Practitioner Program Placement Coordination
In collaboration with the Nurse Practitioner Program Faculty Lead, the Placement Coordinator will develop, establish, maintain relationships with placement partners to solicit and secure placements each term as per course curriculum. Communicate regularly with clinical partners and preceptors, respond to all inquiries, confirm placements, follow up and negotiation, as required.

Communicate regularly with students to gather placement requests, preferences, special requirements and experience, responding to all inquiries, confirming placements and ensure they have completed all agency onboarding requirements. This includes specialty day placements.

In partnership with other universities, request and respond to placement requests within our/their respective catchment areas.

Maintain current information in HSPnet and CRDB databases (i.e. student information, agency information, preceptors, placements, assignments, etc.). Cross reference information in both databases to ensure accuracy.

Provide a complete list of placements to Western Legal in advance of term to verify that affiliation agreements are in place and valid for each placement and provide any further information that may be required.

Ensure that workplace insurance documentation is completed by clinical partners and physicians.

Coordinate the pre-placement process for graduate students, including monitoring student compliance and following up as required.

Work with partner agencies to ensure that students have completed all agency onboarding requirements for graduate research practicum courses.

Administration of the PHCNP Rural & Remote travel reimbursement process in collaboration with the Operations Coordinator.
Graduate Program Support
The incumbent will have general knowledge of the graduate programs in order to provide back-up and support to the Graduate Programs Assistant in the following areas: responding to basic admissions inquiries, scheduling exams, managing graduate student travel awards, assigning student offices and key card access, preparing admission files, assembling TA requests, sending general mass e-mails, planning events and providing general administrative support to the program as required.
Education:
Undergraduate University degree in Nursing, Social Science, Health Science, or related field
Experience:
3 years administrative experience providing customer service in an academic and/or health care environment.

Experience working with graduate students (or in a graduate program) preferred

Experience with clinical education practicum coordination preferred
Knowledge, Skills and Abilities:
Knowledge of potential practice placement opportunities across the various health care sectors to maximize student placement opportunities and overall experience.

Ability to critically assess the suitability of placement sites.

Thorough understanding of nursing curricula, student expectations, policies and procedures.

Team player with the ability to build and maintain excellent working relationships.

Strong interpersonal skills and the ability to maintain privacy and strict confidentiality, with a high degree of diplomacy.

Ability to understand customer needs and expectations and provide excellent customer service directly and indirectly to satisfy expectations.

Sensitivity to faculty, staff and student needs and challenges.

Advanced proficiency in computer software packages, including Microsoft Office Suite and Adobe.

Strong organization, time-management, initiative, and problem-solving skills.

Flexible and adaptive with the ability to effectively handle rapid and unexpected changes.

Ability to work independently, self-motivated and able to set short- and long-term goals.

Well-developed presentation and public speaking skills.
Application Process
To ensure that your application is given full consideration, please complete all relevant sections of the application. Please supplement your application with a cover letter and current resume.
Consideration of applicants will include an assessment of previous performance, experience, and qualifications. Applicants should have oral and written communication skills in English.

Please apply directly online to job reference number 23776 on the Working at Western website.
Western Values Diversity
The University invites applications from all qualified individuals. Western is committed to employment equity and diversity in the workplace and welcomes applications from women, members of racialized groups/visible minorities, Indigenous peoples, persons with disabilities, persons of any sexual orientation, and persons of any gender identity or gender expression. In accordance with Canadian Immigration requirements, priority will be given to Canadian citizens and permanent residents.
Accommodations are available for applicants with disabilities throughout the recruitment process. If you require accommodations for interviews or other meetings, please contact Human Resources at hrhelp@uwo.ca or phone 519-661-2194.
Please note:
We thank all applicants for their interest; however, only those chosen for an interview will be acknowledged.