| | |
| --- | --- |
| Reference #: | 28193 |
| Position Type: | Full-time |
| Location: | London, ON |
| Date Posted: | Sep 14, 2022 |
| Experience: | 2 Years |
| Education: | University Degree |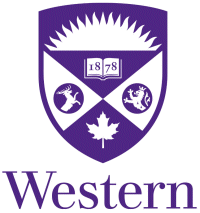 Job Description
Classification & Regular Hours
Hours per Week: 35
Salary Grade: 13
About Western
Since 1878, Western University has been committed to serving our communities through the pursuit of academic excellence and by providing students, faculty, and community members with life-long opportunities for intellectual, social, and cultural growth. We seek excellent students, faculty, and staff to join us in what has become known as the "Western Experience" - an opportunity to contribute to a better world through the development of new knowledge, new abilities, new connections, and new ways to make a difference.
About Us
The Western Communications team provides strategic advice to university senior leadership, faculty, staff and teams of internal and external communications staff across Western in order to build the university's brand on a local, national and global scale
Responsibilities
The Reporter sources and writes news stories related to the university's strategic priorities for Western's central news channel, Western News, the Western home page and associated faculty websites and alumni publications. The role is also responsible for sourcing images and/or taking photographs to accompany the story, and for drafting social media posts for their story for Western's main social media channels. The Reporter is the primary partner for the campus in reporting news for the university under the direction of the Managing Editor, Western News. The role ensures creativity, quality, quantity and accessibility of news stories to the entire campus community as well its external audiences.
Qualifications
Education:
- University degree in Journalism, Media, Communications or other related field
Experience:
- Two years' experience as a professional reporter/writer
- Experience with WordPress
- Experience with word processing and web-authoring tools
Knowledge, Skills & Abilities:
- Knowledge and sensitivity of the academic environment
- Exceptional reporting and writing skills, with compelling and persuasive communication skills to engage individuals and teams inside and outside the University
- Understanding of the web, social media and brand journalism
- Critical thinking and discernment skills to assess risk and measure the validity of presented information
- Attention to detail and proofreading abilities
- Discretion, tact and diplomacy to deal with public relations issues related to higher education and expertise in dealing with situations and sensitive issues that reflect on corporate image
- Ability to meet deadlines, work independently and maintain direction and focus through proactive planning and organized approaches to work
- Proficient in digital photography and intermediate computer skills in Microsoft Office Suite
- Excellent verbal and written communication skills and confidence dealing with all levels of an organization
- Demonstrated ability to apply creativity, innovation and resourcefulness to daily work
- Ability to work within a flexible schedule to accommodate the university's events and activities
- Ability to establish and build healthy working relations and partnerships with clients and other departments
- Team player with the ability to work collaboratively and actively contribute in meetings and in team settings
Interested applicants are asked to visit https://recruit.uwo.ca for further information and to apply online referencing job #28193 by 11:59PM on October 12, 2022.
Western Values Diversity
The University invites applications from all qualified individuals. Western is committed to employment equity and diversity in the workplace and welcomes applications from women, members of racialized groups/visible minorities, Indigenous persons, persons with disabilities, persons of any sexual orientation, and persons of any gender identity or gender expression.
Accommodations are available for applicants with disabilities throughout the recruitment process. If you require accommodations for interviews or other meetings, please contact Human Resources at hrhelp@uwo.ca or phone 519-661-2194.
Please Note:
Effective September 7, 2021, all employees and visitors to campus are required to comply with Western's COVID-19 Vaccination Policy.
We thank all applicants for their interest; however, only those chosen for an interview will be contacted.