Job Expired

This posting has expired and applications are no longer being received and this job does not show up on the main job list.
| | |
| --- | --- |
| Reference #: | 24107 |
| Position Type: | Full-time |
| Location: | London, ON |
| Date Posted: | Oct 07, 2021 |
| Experience: | 3 Years |
| Education: | Masters or PhD |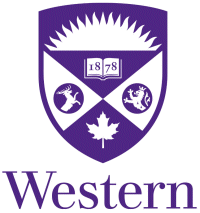 Job Description
Classification & Regular Hours
Hours per Week: 35
Salary Grade: 14
Please note, this position is grant funded.
About Western
Since 1878, Western University has been committed to serving our communities through the pursuit of academic excellence and by providing students, faculty, and community members with life-long opportunities for intellectual, social, and cultural growth. We seek excellent students, faculty, and staff to join us in what has become known as the "Western Experience" - an opportunity to contribute to a better world through the development of new knowledge, new abilities, new connections, and new ways to make a difference.
About Us
The Schulich School of Medicine & Dentistry provides outstanding education within a research-intensive, distributed learning environment, where tomorrow's physicians, dentists and health researchers and other scholars learn to be socially responsible leaders in the advancement of human health. The Schulich School of Medicine & Dentistry is the largest Faculty on the Western University campus and employs over 2,000 part-time and full-time faculty and over 1,500 staff.
The Centre for Studies in Family Medicine (CSFM) is an interdisciplinary team of investigators, research, and administrative staff (approximately 50 members at present) recognized nationally and internationally as leaders in family medicine and primary health care research. The CSFM's research is based on the principles of patient-centred care, and takes place in three contexts: clinical care; the community; and the health care system.
Transdisciplinary Understandings and Training on Research – Primary Health Care (TUTOR-PHC) is a pan-Canadian program in primary health care research training to meet the immediate need for research capacity in this field. The overall goal of the program is to improve the evidence base for primary health care. The CSFM runs additional capacity building programs.
Responsibilities
The Program Coordinator will work with the Principal Investigators to manage and coordinate capacity-building activities that are province-wide and pan-Canadian in scope, to facilitate the exchange of ideas, promotion and uptake. The Program Coordinator will be responsible for the administrative and financial management of the program, including adhering to the requirements of the granting agencies and funders. The role provides intimate knowledge of the program and essential continuity among all of the components for the entire team, including the Principal Investigators (PIs), program co-investigators, and other stakeholders.
The Program Coordinator is an integral member of all program committees, responsible for implementing, facilitating, and monitoring all educational components, and liaising with numerous local, provincial, national, and international collaborators. The role contributes to the program design, initiates program planning, and ensures implementation of all aspects of the program. The Program Coordinator will gather, synthesize and disseminate information to, and facilitate communication among, program co-investigators and provincial, national, and international program collaborators and funders.
Qualifications
Education:
Master's degree in health, social science, education or equivalent
Experience:
3 years' experience in educational, research, and/or primary health care environment
2 years' experience managing large external research grants and writing grants is preferred
Experience with event coordination is preferred
Program management experience is preferred
Experience in budget preparation and management is preferred
Experience working with an interdisciplinary or multi-function team environment is preferred
Knowledge, Skills & Abilities:
Strong project management skills and an ability to adapt quickly to emerging priorities
Exceptional organizational skills and self-motivation with the ability to initiate, prioritize, and manage many tasks and maintain a high level of individual and team performance
Excellent verbal and written communication skills and confidence dealing with all program members, stakeholders, and collaborators
Influential interpersonal skills that can establish and build strong relationships at all levels including faculty, staff, trainees, program co-investigators/mentors, provincial, national and international collaborators
Outstanding ability to work independently and collaboratively with internal and external collaborators to achieve shared goals
Ability to plan and manage events of various sizes, familiarity with large-scale events, budgeting, travel logistics, etc.
Judgement, professional knowledge, analytical, and problem solving skills with a consultative and collaborative approach to resolve issues in a timely manner
Demonstrated ability to research/investigate issues and handle inquiries
Demonstrated ability to process information and complete detailed reports with high levels of accuracy
Strong management of resources and budget tracking throughout the program
Intermediate proficiency in Microsoft Office and basic use of Microsoft access
Flexibility to work outside of regular business hours and travel on occasion
Western Values Diversity
The University invites applications from all qualified individuals. Western is committed to employment equity and diversity in the workplace and welcomes applications from women, members of racialized groups/visible minorities, Indigenous persons, persons with disabilities, persons of any sexual orientation, and persons of any gender identity or gender expression.
Accommodations are available for applicants with disabilities throughout the recruitment process. If you require accommodations for interviews or other meetings, please contact Human Resources at hrhelp@uwo.ca or phone 519-661-2194.
Please Note:
Effective September 7, 2021, all employees and visitors to campus are required to comply with
Western's COVID-19 Vaccination Policy
.
We thank all applicants for their interest; however, only those chosen for an interview will be contacted.
Application Contact Information