Job Expired

This posting has expired and applications are no longer being received and this job does not show up on the main job list.
| | |
| --- | --- |
| Reference #: | 21520 |
| Position Type: | Full-time |
| Location: | London, ON |
| Date Posted: | Feb 18, 2021 |
| Experience: | 3 Years |
| Education: | University Degree |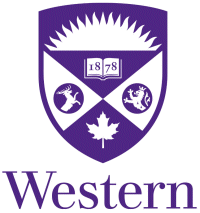 Job Description
Western University delivers an academic experience second to none. Western challenges the best and brightest faculty, staff and students to commit to the highest global standards. Our research excellence expands knowledge and drives discovery with real-world application. Western attracts individuals with a broad worldview, seeking to study, influence and lead in the international community. Since 1878, The Western Experience has combined academic excellence with life-long opportunities for intellectual, social and cultural growth in order to better serve our communities.
The Office of the Registrar is dedicated to helping our students achieve their academic goals by providing to the Western community an array of integrated student related services in a confidential and professional environment.
The Student Records & Scheduling Coordinator will be responsible for ensuring that all service standards related to student academic records are met, and that information is accurately recorded, adjudicated and reported. This role supports the coordination of diploma production and associated tasks, the processing and review of information related to student records, and is accountable for test and exam collection, distribution and administration in relation to the processes within the remit of the Office of the Registrar. The Student Records & Scheduling Coordinator will contribute to the development, implementation and enforcement of policies, procedures and practices related to student records in compliance with Senate requirements, and will work in collaboration to ensure that procedures are documented and communicated to ensure accuracy and efficiency in student records data. In addition, the Coordinator will assist with maintaining data integrity through auditing, troubleshooting and making recommendations for overall process improvement.
Education:
- Undergraduate Degree
Experience:
- 3 years' experience working in a Registrar's Office supporting programs, award of degree and examinations
- Experience working with PeopleSoft Higher Education would be an asset
Knowledge, Skills & Abilities:
- In-depth knowledge of best practices in records maintenance and for documenting processes
- Ability to collaborate and develop credible relationships with a wide variety of individuals
- Verbal communication skills to clearly express ideas in an objective manner, and adapt communication style to suit the situation and audience
- Communication skills with an ability to complete detailed analytics and reports
- Ability to work in a manner that models best practices in confidentiality standards
- Analytical skills to accurately interpret and integrate report data from various sources
- Ability to maintain a positive, outgoing attitude with genuine customer service orientation
- Attention to detail with an ability to retrieve, analyze and synthesize sizable amounts of data, while ensuring that information is accurate and comprehensive
- Ability and willingness to stay abreast of technological developments
- Self-directed, and comfortable exercising discretion and independent judgment in a fast-paced environment
- Ability to provide guidance, support and feedback in a way that is positively received
- Intermediate computer skills in Microsoft Office Suite
- Ability to understand, interpret, and effectively communicate University guidelines, policies and practices to key stakeholders
- Multi-tasking skills to prioritize and consistently produce high-quality work within deadlines
- Ability to investigate defined issues, solicit input, and suggest remedies and alternative approaches that meet the needs of the situation
- Ability to identify opportunities for improvement, while being open to trying new ideas and working methods
- Ability to interact professionally with students, staff, faculty, and other members of the University community
- Ability to work independently and effectively as a member of the team to achieve department goals
- Familiarity with University policies and procedures preferred
- Knowledge of post-secondary programs throughout Canada
Interested applicants are asked to visit:
https://recruit.uwo.ca
for further information and to apply online reference job #21520 by midnight on February 24, 2021
.
The University invites applications from all qualified individuals. Western is committed to employment equity and diversity in the workplace and welcomes applications from women, members of racialized groups/visible minorities, Aboriginal persons, persons with disabilities, persons of any sexual orientation, and persons of any gender identity or gender expression.

Accommodations are available for applicants with disabilities throughout the recruitment process. If you require accommodations for interviews or other meetings, please contact Human Resources at hrhelp@uwo.ca or phone 519-661-2194.
We thank all applicants for their interest; however, only those chosen for an interview will be acknowledged.