| | |
| --- | --- |
| Reference #: | 29099 |
| Position Type: | Full-time |
| Location: | London, ON |
| Date Posted: | Jan 16, 2023 |
| Experience: | 5 Years |
| Education: | University Degree |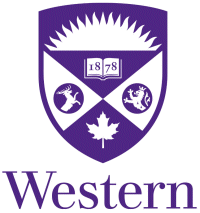 Job Description
Classification & Regular Hours
Hours per Week: 35
Salary Grade: 14
About Western
Since 1878, Western University has been committed to serving our communities through the pursuit of
academic excellence and by providing students, faculty, and community members with life-long opportunities
for intellectual, social, and cultural growth. We seek excellent students, faculty, and staff to join us in what has
become known as the "Western Experience" - an opportunity to contribute to a better world through the
development of new knowledge, new abilities, new connections, and new ways to make a difference.
About Us
Western's Schulich School of Medicine and Dentistry is a leading Canadian centre of outstanding education
and research shaping health and dental care for the next generation. The Schulich Dentistry team strives to
obtain international recognition through excellence in dental education, research and patient care. To foster
that vision, Schulich Dentistry develops the knowledge and skills in dental professionals to provide exemplary
care to the diverse communities that we serve and to influence the future of undergraduate and postgraduate
dental education through scholarly inquiry, innovation and research.
Responsibilities
The Program Manager will oversee and manage the administrative, human resources, financial and logistical
functions of Continuing Dental Education (CDE) and Postgraduate Dental Education (PDE) programs within
the Schulich School of Medicine and Dentistry. This involves assisting with the aligning resources to best
support the achievement of program objectives and facilitaing budget development and monitoring and
program marketing, while working collaboratively with the Academic Leads to develop the strategic direction for
the programs, plan annual program offerings and identify business development opportunities to support the
growth of programming, revenue and impact. The role will also contribute to the design of the annual program
offerings while ensuring the successful implementation of all aspects of the programs. The Program Manager
will provide expertise regarding program design, admissions, student academic issues and other related
policies and procedures and assists with the development of communications and marketing materials to
enhance the reputation and awareness of the programs.
Qualifications
Education:
- Undergraduate Degree in Business Administration, Education, Health or other related field
Experience:
- 5 years' experience managing administrative functions in a complex office environment
- Experience managing and overseeing staff and projects, experience with business development and event
management/marketing
- Previous work experience in an academic developing, implementing and interpreting academic policies and
procedures is preferred
Knowledge, Skills & Abilities:
- Knowledge of general office procedures, and of best practices for assessing, developing and implementing
new business processes and procedures
- Knowledge of dental terminology preferred
- Ability to adapt quickly to emerging priorities, while managing multiple competing priorities
- Leadership skills with the ability to develop shared vision to lead employees to excellence
- Customer service skills to understand customer needs and expectations, with a desire to deliver helpful and
reliable service to the dental community
- Ability to ensure expenditures and resources are within allotments, and to make appropriate modifications
when required
- Ability to plan and manage events of various sizes; familiarity with large scale events an asset
- A continuing quality improvement approach to evaluation and program development
- Ability to handle details with a high degree of accuracy and to organize and prioritize a high volume of work
to meet deadlines
- Project management skills to manage multiple projects simultaneously from conception to completion within
tightly prescribed timelines
- Oral and written communication skills with an emphasis on proposal development and delivering
presentations
- Professional manner, tact, diplomacy and discretion in communicating with associates and colleagues
including senior management
- Ability to provide guidance, support and feedback in a way that is positively received
- Intermediate computer skills in Microsoft Office Suite (e.g. Outlook, Word, Excel and PowerPoint)
Interested applicants are asked to visit https://recruit.uwo.ca for further information and to apply online referencing job #29099 by 11:59PM on February 6, 2023.
Western Values Diversity
The University invites applications from all qualified individuals. Western is committed to employment equity
and diversity in the workplace and welcomes applications from women, members of racialized groups/visible
minorities, Indigenous persons, persons with disabilities, persons of any sexual orientation, and persons of any
gender identity or gender expression.
Accommodations are available for applicants with disabilities throughout the recruitment process. If you
require accommodations for interviews or other meetings, please contact Human Resources at
hrhelp@uwo.ca or phone 519-661-2194.
Please Note:
We thank all applicants for their interest; however, only those chosen for an interview will be contacted.