| | |
| --- | --- |
| Position Type: | Contract |
| Location: | London, ON |
| Date Posted: | Sep 19, 2022 |
| Experience: | 1 Year |
| Education: | College Diploma (2 years) |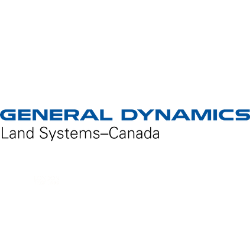 Job Description
At General Dynamics Land Systems we put our Customers at the centre of everything we do. Our commitment to protect and enable the people who serve drives us to develop products and systems that give them a clear advantage for mission success. We are looking for passionate individuals to help us deliver innovative, unique solutions to our Customers.
Position Description:
General Dynamics Land Systems-Canada is a world-class defence industry leader in providing land and amphibious combat vehicle solutions and is located in southwestern Ontario, in the City of London. Our Canadian operations employ approximately 1,700 people who design, manufacture and support light and medium armoured vehicles. Our specialists are among Canada's finest in the defence industry who excel in machining, materials, electronics, software development, prototyping, logistic support and systems integration. Innovation is in our DNA. We are driven by the need to provide innovative solutions to our customers and continuously strive to create new technologies that we can use to build cutting-edge solutions. We achieve this by attracting, developing and retaining only the highest calibre of talent by fostering an environment of collaboration, creativity and curiosity. We pride ourselves on the culture of continuous improvement and provide our workforce with myriad opportunities to develop.  
Equally as important at General Dynamics Land Systems-Canada, is our belief in supporting our many community partners and stakeholders. We understand that the economic, social and environmental choices we make affect the lives of our customers, shareholders, employees and communities. That is why we operate our business ethically and according to the principles of honesty, transparency and accountability.  
We are committed to contributing to the communities in which our employees live through donations to local agencies, sponsorship of area events and support of local activities. We are part of the community - and the community is part of us.
Key Job Elements:
Perform Rebuild / Retrofit tasks and other general assembly duties
Clean vehicles and/or parts as directed
Assist Technicians in other functional areas as required
Prepare vehicle for interior and exterior painting by scuffing applicable surfaces, employing proper masking techniques, and remove rust
Understand and apply the company safety policies and relevant Occupational Health and Safety Act, Regulation and Code
Report any accidents, incident, and near misses and injuries
Follow company medical and first aid procedures
Use safe work procedures
Position Requirements:
Required Qualifications:
College diploma
Minimum 1 - 2 years relevant experience
Proficient communication, organization and prioritization skills
Experience working with teams and/or customers
Demonstrated ability to work independently, multi-task and take initiative
Must be able to work swing shift
Must be able to work in confined spaces, and perform physical tasks - i.e. lifting, climbing
Must be able to meet Anthropometrical Size Restrictions for confined space
Preferred Qualifications:
Mechanical Experience - in a Heavy Industry Capacity
Previous LAV repair and maintenance experience with GDLS-C products or other heavy products
Application Contact Information