| | |
| --- | --- |
| Reference #: | 24149 |
| Position Type: | Full-time |
| Location: | London, ON |
| Date Posted: | Oct 13, 2021 |
| Experience: | 5 Years |
| Education: | College Diploma (2 years) |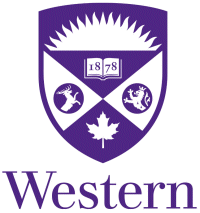 Job Description
About Western
Western University delivers an academic experience second to none.  Western challenges the best and brightest faculty, staff and students to commit to the highest global standards.  Our research excellence expands knowledge and drives discovery with real-world application.  Western attracts individuals with a broad worldview, seeking to study, influence and lead in the international community.  Since 1878, The Western Experience has combined academic excellence with life-long opportunities for intellectual, social and cultural growth in order to better serve our communities.
About Us
Western Libraries is committed to excellence: anticipating information and service needs related to the University's goals for research and scholarship, teaching and learning, and service to our university community and key partners. Our staff engages the Western academic community in the development of new services, and continuously strives to exceed the expectations of our diverse user groups.
Responsibilities
The Manager, Library Information Technology Services (LITS) is a strategic and technical leadership role that is accountable for the oversight and management of the Western Libraries IT department and Western Libraries' information technology infrastructure. The Manager will work in with Western Libraries management team and Western Technology Services (WTS) to provide robust technologies critical to library services, student success, research activity and scholarly dissemination. The Manager will work in collaboration with the Senior Leadership Team (SLT) to develop the strategies and priorities for the department including budget proposals in support of IT related initiatives.
The Manager will oversee and coordinate IT-related project work and ongoing operations in response to staff and public computing needs, the storage of digital collections and assets, the provision of library services platforms, and information access through the web. The Manager will initiate the exploration of new technologies and will contribute to the development of technology strategies in support of Western Libraries' goals to advance and support university teaching, learning, and research outcomes and to provide user-centred services.
Qualifications
Education:
-   College Diploma with a major in Computer Programming, Computer Systems, Information Management, Information Technology or a related field
-   University Degree in Computer Science or in related Information Technology or Library and Information Sciences fields preferred
-   Project Management Professional (PMP) Designation preferred
Experience:
-   5 years of IT field experience providing direct front line services
-   3 years of experience providing leadership, staff supervision and project management in an IT-related environment
-   Previous experience in a university environment or an academic library environment preferred
-   Experience developing proactive IT plans and long-term technology strategies (e.g. the development of comprehensive budget plans and projections and costing proposals, project management plans, and resource requirements) preferred
Knowledge, Skills & Abilities:
-   Working knowledge of IT services best practices such as Information Technology Infrastructure Library (ITIL), IT Service Management (ITSM), or Control Objectives for Information and Related Technologies preferred
-   Ability to set priorities, in consultation with others, to advance library and information technologies and ensure library systems are operational and responsive to user and staff needs
-   Ability to prepare and manage IT budgets and engage in lifecycle planning 
-   Excellent communication skills to effectively interact with technical and non-technical users
-   Project management skills to manage multiple projects simultaneously from conception to completion within prescribed timelines
-   Ability to establish effective routines for excellent communication with all members of the team to maximize productivity
-   Ability to assess customer needs and expectations and provide excellent customer service directly and indirectly to satisfy expectations
-   Proven ability to interact and collaborate with people in an open, professional, respectful and diplomatic manner
-   Able to build and maintain lasting relationships with other departments, key partners and external stakeholders
-   Excellent interpersonal skills with the ability to coach team members as well as support internal/external clients
-   Ability to provide leadership and formal supervision of staff including establishing priorities, distributing work and resources, and assigning project teams
-   Ability to delegate work and provide team members with clear direction and support in meeting their objectives
-   Demonstrated problem solving skills to assess complex and critical situations quickly and to determine appropriate remedial actions is required
-   Demonstrated commitment to ongoing learning and professional development
-   Capacity to multi-task and to manage multiple competing priorities in a highly dynamic work environment with both technical and non-technical staff
-   A strong technical acumen and knowledge in a broad array of infrastructure technologies, client services, website and application development, networked services, and system administration
-   Ability to draw on diversity of skills, backgrounds and knowledge of people to achieve more effective results
To obtain a more extensive understanding of the role and its responsibilities interested candidates should request a copy of the full job description through hrhelp@uwo.ca.

Interested applicants are asked to visit: https://recruit.uwo.ca to apply online to job reference #24149 by midnight on November 10, 2021.
Western Values Diversity
The University invites applications from all qualified individuals. Western is committed to employment equity and diversity in the workplace and welcomes applications from women, members of racialized groups/visible minorities, Indigenous persons, persons with disabilities, persons of any sexual orientation, and persons of any gender identity or gender expression.

Accommodations are available for applicants with disabilities throughout the recruitment process.  If you require accommodations for interviews or other meetings, please contact Human Resources at hrhelp@uwo.ca or phone 519-661-2194.
Please Note:
Effective September 7, 2021, all employees and visitors to campus are required to comply with Western's COVID-19 Vaccination Policy.
We thank all applicants for their interest; however, only those chosen for an interview will be contacted.