| | |
| --- | --- |
| Position Type: | Full-time |
| Location: | London, ON |
| Date Posted: | Jan 23, 2023 |
| Experience: | 3 Years |
| Education: | University Degree |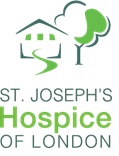 Job Description
St. Joseph's Hospice is a charitable organization providing compassionate care and companionship to palliative clients, their caregivers and the bereaved recognizing their unique needs. 
Role Overview
We are currently seeking a dedicated and compassionate full time RPN to work a variety of 12-hour shifts which includes days, nights, weekends, and holidays on a full time basis.
The Registered Practical Nurse (RPN) will, through the nursing process, provide input in the development of the client centered, goal oriented plan of care. The RPN will participate in the interdisciplinary team using the resource of the Registered Nurse (RN) appropriately, as required.  While performing any and all duties of this position, the employee will work in a safe and healthy manner and will follow the regulations in the Occupational Health and Safety Act and St. Joseph's Hospice's policies and procedures.
Key Accountabilities
Function within scope of Practice according to the College of Nurses of Ontario standards.
Assist in all aspects of resident care in accordance with the Regulated Health Professionals Act and the College of Nurses of Ontario Standards.

Utilize the nursing process to provide Palliative Care to the residents and support for the family.

Collaborate with the RN and the Director, Resident Care to dissolve any resident and family issues.

Works with the PSW to provide personal care for all residents, as well as assists with preparing meals, light housekeeping and laundry as required.
Assessment:
Perform pain and symptom assessments on an ongoing basis and reports to the Registered Nurse.

Utilize the Hospice philosophy when assessing and responding to resident health status changes.

Recognize, assess, and respond to resident health status changes in accordance with Hospice philosophy.

Monitor resident and family reports through a reporting mechanism with other team members.
Planning:
Follow the plan of care and report any resident care requirements to the Team Leader.

Seek interdisciplinary consultation as appropriate and as it relates to the resident.

Consult with the resident, family members, and /or the substitute decision maker regarding needs, wishes and preferences for care.
Implementation:
Assist in the implementation and coordination of medical interventions such as: pharmacy services, medical supplies and equipment as ordered by the attending physician.

Provide leadership to PSWs and Volunteers.

Assist in administering of medication and treatments as required/ordered.

Document accurately and in a timely manner according to College of Nurses of Ontario Standards and St. Joseph's Hospice Policies and Procedures.

Maintain medical supplies according to resident needs.

Monitor and assist in the responsibility for maintaining a safe and healthy environment.

Report problems to the RN as needed.

Delegate and /or teach skills and techniques to other staff and/or resident family as appropriate and in accordance with RHPA.
Evaluation:
Review, evaluate and/or revise the Resident Care Plan daily.

Evaluate actions taken in response to any change in health status and report to the Registered Nurse if needed.

Check the Medication Administration Records (MAR) daily for accuracy.

Report medication errors to Director, Resident Care or designate and complete an Occurrence Record according to Hospice Policy.

Confer with resident and/or family regarding their satisfaction with the care plan.

Assist with the writing of Hospice policies and procedures as requested.

Complete an annual evaluation of self-performance including identification of learning needs and goals as required by the College of Nurses of Ontario.

Other duties as assigned.
Qualifications
To perform this job successfully, an individual must be able to perform essential duties satisfactorily. The requirements listed below are representative of the knowledge, skill, and /or ability required.
Practical Nurse graduate of a College or University Program

Current registration and in good standing with the College of Nurses of Ontario

Demonstrated experience working in the provision of hospice palliative care, with expertise in pain and symptom management as it relates to palliative care

Fundamentals of Hospice Palliative Care Certificate of Completion or commitment to obtain within 2 years of start date

CAPCE Certificate of Completion or commitment to obtain within 2 years of start date

LEAP Certificate of Completion or commitment to obtain within 2 years of start date
Excellent communication and interpersonal skills

Ability to read and comprehend simple instructions, short correspondence, and memos

Ability to write simple correspondence

Ability to effectively present information in one-on-one and small group settings

Demonstrated ability to work collaboratively in an interdisciplinary team.

Demonstrated relationship management skills consistent with the mission, vision and values of St. Joseph's- Hospice of London
If you are interested in this role, and have the qualifications identified, please submit your cover letter and resume via the link provided below:
sjhospicelondon.bamboohr.com/jobs
We thank all applicants; however, only those selected for an interview will be contacted.
St. Joseph's Hospice is an equal opportunity employer and we will accommodate your needs under the Ontario Human Rights Code. Upon individual request, hiring processes will be modified to remove barriers to accommodate those with disabilities. If you require any accommodations to fully and fairly participate in the application, interview or selection process, please contact Human Resources at (519) 931-3476 and we will endeavor to provide a suitable accommodation in a manner that takes into account your accessibility needs.