| | |
| --- | --- |
| Position Type: | Contract |
| Location: | St. Marys, ON |
| Date Posted: | May 22, 2020 |
| Education: | High School Diploma |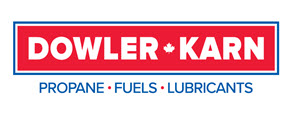 Job Description
OFFICE ADMINISTRATION & CUSTOMER SERVICE
(One Year Contract Position- with Yard Support Duties Included)
ST. MARYS
Dowler-Karn Limited, a leading Southwestern Ontario propane and fuel distributor, has an immediate opening for a fulltime, contract Office Administrator & Customer Service representative, which includes credit and collection responsibilities for its St. Marys branch. Reporting to the Branch Manager, the
successful applicant will perform a number of duties in support of branch operations including the provision of excellent customer service and supporting yard operations.
Among the current responsibilities of the position are as follows:
Provide front line customer service for walk-in traffic and telephone enquiries.

Perform account reconciliation and follow up with those customers with overdue payments. Collaborate with customers to resolve collection issues through development of repayment arrangements.

Ensure all customer enquiries are addressed and handled professionally, leaving the customer with a positive resolution

Accept and process customer payments; provide information about electronic payment options

Assist in the preparation and distribution of monthly customer statements

Receive and process customer product delivery requests. Communicate with drivers, providing assistance, as required, for delivery success.

Complete banking requirements and balancing of petty cash.

Set up new furnace oil customer information and other ongoing account maintenance activities, including service and tank information and other supporting documentation.

Assist in billing and pricing activities related to current customer accounts.

Filing and other administrative assigned tasks and duties necessary to support branch operations.

Assist with the propane dispenser and filling operations, and other yard operations.
To be considered for this excellent career opportunity within a successful and growing family-owned business, interested candidates should have the following qualifications:
Minimum of a grade 12 diploma is required, although post-secondary education would be considered an asset.

Strong organizational, administrative and customer service skills along with confidence as a front-line customer service person is needed.

Above average comfort level with computers is necessary as is experience with MS Office functions.

Strong interpersonal skills and be a flexible and dependable team player.

Personable and confident individual with good time management skills, who can work well under pressure.

The successful candidate will be physically fit, able to lift heavy objects on a regular basis (i.e. cylinders and lubricant products).

Strong attention to detail and a willingness to learn in a dynamic and ever-changing environment is necessary.

Able to deal with people sensitively, tactfully, diplomatically, and professionally at all times.

Excellent listening skills; able to effectively communicate both verbally and in writing.

Self-motivated, with high energy and an engaging level of enthusiasm.
A self-directed and safety conscious attitude is a must.
Training will be provided on handling of hazardous products (propane handling).
A willingness to learn to operate a forklift would be an asset for occasional customer service support.
---
Dowler-Karn Limited places great importance in serving our employees and does so by offering competitive pay and a comprehensive benefits package.
To Apply:
Interested applicants are directed to submit their resume and cover letter via email to
hr@dowlerkarn.com
. Please reference "Your Name – St. Marys Admin". This is a full-time, contract, day position with required participation in a seasonal Saturday morning shift on a rotating basis.
The deadline for consideration is 9:00 am, June 8th, 2020.
If you want to learn more about Dowler-Karn, please visit our website at
www.dowlerkarn.com
or connect with us:
Facebook:
http://www.facebook.com/DowlerKarn?ref=hl
You Tube:
http://bit.ly/DowlerKarnCustomers
As a successful family run business that has been in operation for over 75 years, Dowler-Karn operates based on its core values of service, integrity, and community responsibility.
Dowler-Karn is committed to providing accommodations for people with disabilities. If you require an accommodation, we will work with you to meet your needs throughout all parts of the hiring process.
Please note that only those individuals selected for an interview will be contacted.