| | |
| --- | --- |
| Reference #: | 11207 |
| Position Type: | Contract |
| Location: | London, Waterloo, or Windsor, Ontario |
| Date Posted: | Oct 14, 2017 |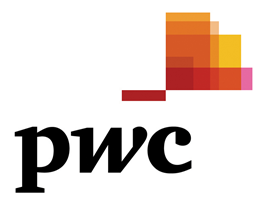 Job Description
Position ID 
11207BR
Title  
Tax Administration Specialist
Line of Service  
Tax
Job Type  
Full Time Contract
City  
ON - London
ON - Waterloo
ON - Windsor
Job Description
The best opportunities to let your knowledge, talent and skills flourish.
PwC Service Delivery Center (SDC):
The SDC in London, Ontario provides tax return preparation and other compliance services in support of our Canadian national practice.  Using technology, standardized processes, and best practices, we deliver the highest quality services to our clients.  Joining this growing part of our business will provide you with the opportunity to play an important role in how our practice delivers client service.

The Opportunity: Tax Process Specialist (Tax Administration)
Based out of London, as a Tax Process Specialist your primary role will be to support the tax compliance process by assembling the documents required to prepare personal and corporate tax returns and managing administrative functions throughout the year.   As the SDC services all Canadian time zones, we are looking for individuals who are open and available for work between the hours of 8:00am EST and 8:00pm EST. 
 In the role as a Tax Process Specialist you will primarily:
·  Initiate and create client records
·  Assemble client provided information
·  Reach out to practice staff as required
·  Send electronic copies of finalized tax returns to clients
·  File Canadian and U.S. Tax returns
·  In addition, other administrative functions may include:
·  Supporting other SDC team members with administrative functions such as generating reports, scanning and photocopying of additional documents, mailing and couriering documents to clients and tax authorities
Bilingual French/English would be an asset but is not a requirement.

Requirements:
·  Detail oriented and well organized; proven ability to work effectively in a fast paced environment
·  Strong interpersonal skills with demonstrated commitment to building relationships with clients and colleagues
·  Comfortable working with many sources of technology including MS office (excel) and learns quickly when introduced to new tools, databases and internal processes
·  Adaptable to change and enjoy learning new things (tasks, processes, technology…)
·  Demonstrated ability to follow documented processes and guidelines
·  Open to feedback, committed to continuous improvement and development
·  Flexibility to meet coverage requirements; extended business hours and overtime will be required during peak periods

Opportunities Available:
Full Time Contract (varied contract lengths)

Click here to apply online

Why Work for PwC
Our employees make an impact with their dedication to client service, creativity, and high performance.  Whatever your passion is, be part of a dynamic, inclusive workplace environment, where you are valued for the unique contribution you bring.
PwC is committed to building a diverse workforce representative of the communities we serve. We encourage and are pleased to consider all qualified candidates, without regard to ethnicity, colour, religion, sex, sexual orientation, gender identity, aboriginal status, age, disability or persons who may require an accommodation, to apply.
We thank you for your interest; however, only candidates selected for interviews will be contacted for follow-up.

PwC: the Opportunity of a Lifetime